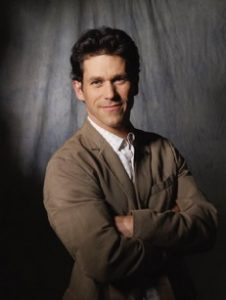 We are delighted to announce the speaker for Toronto Oasis' launch. Rick Miller has been a theatrical force for good over the course of his amazing career as a writer, actor, director, and collaborator. Now, he comes to Oasis to share some of his contagious enthusiasm for what is good, what is right, and what is downright awesome.
Rick showed up on the radar of those exploring progressive religious thought when, collaborating with Daniel Brooks and Beth Kate's, he created and performed the provocative Bigger Than Jesus in 2004. The play, a critical exploration of the assumptions of Christianity, was a sensation and after its award-winning run in Toronto, went on to play in five different countries in four different languages (all by Rick, of course!).
But Rick's interests are broader than just religion. In HARDSELL he explored the corporatization of our lives; in MacHomer, he uses his spectacular talents to act out MacBeth by mimicking the voices of over fifty characters from The Simpsons; in BOOM, he brings the entire history of the boomer generation to life through song, story, and a brilliant interweaving of the lives of ordinary three people. Children have been entranced with the Kidoons project and 20,000 Leagues Under the Sea captivates all ages. Rick has been an outspoken and creative advocate for Plan Canada's Because I am a Girl project. He is now working on his next theatrical production, MONEY.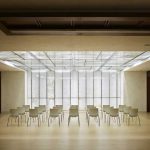 Toronto Oasis, Canada's first secular Oasis community, is scheduled to launch on February 12th at the University of Toronto's beautiful Multifaith Centre, Koffler House, 569 Spadina Avenue. The site is accessible. Child care will be provided. Our gathering will officially start at 11:00 but we encourage you to come early to meet others, have a coffee, and help create the energy that Toronto Oasis is sure to build. Plan to stay for a bit after the program to chat with Rick and others about how Toronto Oasis might fit into your life, too.