Gretta Vosper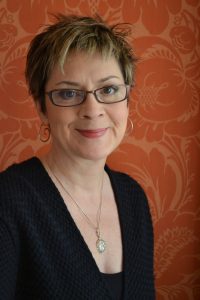 Gretta Vosper is a minister and atheist. She is a Best-Selling author of two books and founder of the Canadian Centre for Progressive Christianity.
Gretta Vosper has served West Hill United, a congregation of The United Church of Canada located in Scarborough, Ontario, for nearly two decades. With the leadership of the congregation, she has transitioned West Hill beyond doctrine and created a theologically barrier-free community known around the world for its groundbreaking work. West Hill is featured in the documentary Godless and the upcoming film Losing Our Religion, by Zoot Medi
a.
In an act of solidarity with secular Bangladeshi bloggers identified as atheists, arrested and threatened with execution, Gretta identified as an atheist in 2013. Recently, the United Church has initiated a review of Gretta's effectiveness as a minister based on her atheistic beliefs. A hearing of her beliefs took place in June 2016; Gretta was found to be "Unsuitable for ministry in the UCC" and has been recommended for dismissal.
Gretta is the author of the national bestseller With or Without God: Why the Way We Live is More Important that What We Believe, and Amen: What Prayer Can Mean in a World Beyond Belief, an exploration of prayer stripped of supernatural expectations. Additionally, she has published three collections of poetry and continues to write new lyrics to traditional hymns. Nonexclusive inspirational liturgical and music resources prepared for use at West Hill – where those who hold traditional beliefs share the pews with others who don't – are used internationally.Gretta serves on the board of The Oasis Network, a growing network of secular communities. In the past she has served as a director and officer of The Clergy Project, an international network for clergy who no longer believe, and founded the Canadian Centre for Progressive Christianity. Gretta also serves as a vice-chair of the Board of Governors of Centennial College.You can learn more about her at 
www.grettavosper.ca
Kamal Al-Solaylee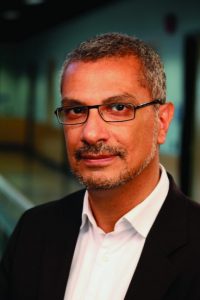 Kamal Al-Solaylee, an associate professor at the School of Journalism at Ryerson University, was previously a distinguished writer at Canada's national newspaper The Globe and Mail. Al-Solaylee also worked at Report on Business magazine and has written features and reviews for the Toronto Star, National Post, The Walrus, Toronto Life, Chatelaine, eye weekly, the Literary Review of Canada and Elle Canada. Al Solaylee's bestselling memoir Intolerable was a finalist for the Hilary Weston Writers' Trust Nonfiction Prize, the Lambda Literary Award, and Canada Reads, and won the Toronto Book Award. Brown is a finalist for the Governor General's Award for Literary Non-fiction. Al-Solaylee holds a PhD from the University of Nottingham and has taught at the University of Waterloo and York University. Al-Solaylee lives in Toronto.