We have the address. We've checked out the room. Flicked the light switches on and off and on and off again. We even know where the tables and chairs are stored. But figuring out how everything is going to work is not something we want to be doing on our big day. So, we're getting together this Sunday, February 5th, for a "soft launch" and you're invited.

What we mean by a "soft launch" is that we will arrive at the planned set-up time – 10:00 a.m. – and we'll run through everything we're going to need to run through to ensure as smooth a launch possible. We'll set up the chairs and time how long it takes us to do that. We'll plug in the sound system to make sure we know how to use it for the big day and every Sunday following. We'll brew some coffee and figure out how long that takes, too, and figure out where to put the cookies. In fact, we'll run through as much as we possibly can so that next week, when Toronto Oasis officially launches, we'll be able to set up easily and focus on the fun.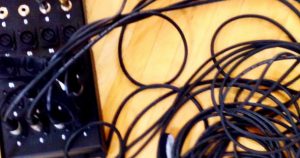 But we don't want to be exclusive about it so we're inviting you to join us. Yep. This Sunday. The 5th. If you're interested in getting involved with Canada's first Oasis community, this is your first opportunity. And you'll get to hang with some awesome people, see some of the obligatory bloopers, and then head off for Superbowl Sunday at a local hangout.
Sound like fun? Great! Send us an email and let us know you're coming or just show up at 10 and lend a hand. We'll be glad to have you with us!
Toronto Oasis will be meeting at the U of T's Multifaith Centre located at 569 Spadina Avenue. Our gathering will be in the Main Activity Hall on the second floor.